This is my third block for the Modern HST sampler – Lantern.
I chose green and white as my two colours, similar to the example Alyce made so that mine too is a Green Lantern.
One of the points at the bottom is a little bit off, but no matter how many times I tried to correct it it still came out the same, so I've decided to leave it as it is.
I definitely like the white background better. I may end up making a new Ninja block at some point and having them all matching with white backgrounds.
As with my Candy and Ninja blocks, it's a quarter size, 3 inches square  (3.5 unfinished). Here it is on my cutting mat to give it a scale:
I wonder what the next block will be!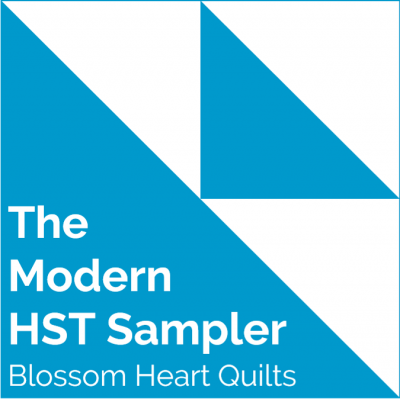 I'm linking up with Sew Cute Tuesday.