This is my second block for the Modern HST sampler – Ninja.
I chose a pale blue and cream as my two colours. I'm not sure whether it would have been better to keep the white background from my first block, but I think I'll just have lots of different background colours as we go along.
As with my Candy block, it's a quarter size, 3 inches square  (3.5 unfinished). Here are my blocks so far:
Looking forward to the next block next week 🙂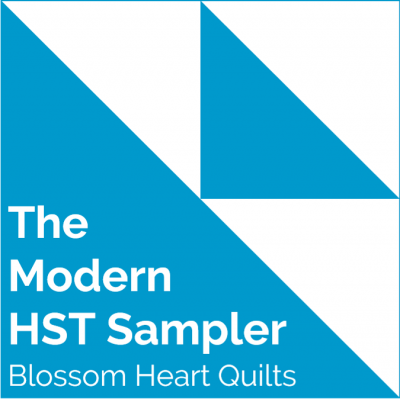 I'm linking up with Sew Cute Tuesday.